A Commitment to Excellence
The Icon Hospitality Team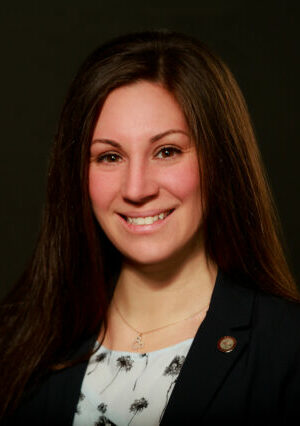 Kristin Neafsey
Vice President of Sales, Certified Wedding Planner
View Bio
As the Vice President of Sales for Icon Hospitality, Kristin helps boost sales for ICON's properties, works with the sales team to meet goals and objectives, and gathers and implements new marketing ideas to sell The Carriage House. Kristin joined ICON in 2004 as a Customer Service Representative at Gourmet Italian Cuisine. In 2006, she was named Sales and Catering Manager for both Gourmet Italian Cuisine and The Carriage House, a position she held until she assumed her current position in 2010. Kristin's unique combination of education and experience, including a Communications degree from The Richard Stockton College of New Jersey, an educational program at Walt Disney World in Orlando, and her background in food and beverage sales and service allows her to help guests plan and execute outstanding events.
John Gilly
Vice President | Chief Operating Officer
View Bio
As Vice President and Chief Operating Officer of ICON Hospitality, it is John's commitment to uphold the long-standing pillars of success to the company. This revolves around Icon's many employees and most importantly our long loyal following of customers. John started his hospitality journey right in Galloway, where he worked through many local establishments including our flagship Gourmet Italian Cuisine in 2006. After moving to Miami and graduating from the highly regarded Johnson & Wales University, John worked his way up the ranks under some of the top culinary minds in the industry.  In 2014 John was able to take his passion to the number one broad line food distributor in the world where he had a successful 8-year career.  John will be bringing this wealth of knowledge back home to the  ICON family to continue the tradition of successful operations throughout the company's outlets.
Christina Cortese
Director of Event Operations
Nicole DiPietro
Sales Associate/Gourmet Events & Catering
Kristina Pitre
Sales Associate/The Carriage House
Carrie Kelly
Vice President of Human Resources
View Bio
Serving as Vice President of Human Resources, Carrie manages all human resources functions for the Company. Carrie has greater than 20 years of human resources management experience, primarily in the manufacturing industry. Emerging from the Oil Industry for the past 10 years she brings with her a wealth of human resources knowledge; including but not limited to: employee and labor relations, negotiations, policy and procedure, compensation and benefits, and employment law. She received a bachelor's degree from LaSalle University and a Master's degree in Human Resources Management from Widener University. Carrie reports directly to the President/CEO and partners with the management team to streamline organizational objectives.
Kristina Gatto
Director of Finance & Administration
View Bio
As a key member of the administrative team, Kristina is the Director of Finance & Administration at Icon Hospitality. She brings over 10 years of administrative experience to the table with expertise in financial administration and payroll. Kristina's experience makes her an invaluable asset to Icon Hospitality. Originally from Galloway, NJ, Kristina graduated from Atlantic Cape Community College with an Associate's Degree in Psychology. Reporting directly to Michael Charlton, the President/CEO, Kristina has worked with Icon to develop improved management systems for finance, payroll, office administration and Human Resources. While keeping an open channel of communication within and between departments, her efforts have resulted in a clear increase in the efficiency amongst all levels of the company.
Precious Rivera
Corporate Administrative Assistant
View Bio
Precious currently resides in Mays Landing, NJ and has worked in the hospitality industry for seven years at The Showboat Casino holding multiple titles including Special Events Associate,  Fire Command Officer, Lead, CPR & First Aid Trainer and Operation Supervisor.  She attended ACCC for Studio Art and Stockton University for Microsoft Certification and Serv Safe Manager Certification.  She will assist in the daily Adminstrative, Finance and Human Resource duties of Icon Hospitality.  In her spare time she enjoys her passion for  Photography.
Deena Moran
Director of Marketing and Special Events/Information Technology
View Bio
An ICON Hospitality team member since 2011, Deena oversees the marketing, advertising and promotional activities for each of ICON's properties and assists in the development of marketing strategies to meet the organization's objectives.   She also assists in the management of Information and Technology for Icon and their Network Infrastructure as well as the maintence of all point of sale software and website maintenance.  She is also the owner of  Driftwood Florist since 2005, she has held the positions of Computer Network Administrator and Computer Technician at BCI (an FAA contractor), and Computer Systems Analyst/Executive Assistant at Raytheon. Her Outstanding Performance Award from Raytheon and numerous Letters of Commendation earned throughout her career are evidence of her commitment to service and excellence. Deena has taken a variety of continuing education courses in subjects ranging from public speaking to computer software and networking, giving her a breadth of knowledge that serves ICON well.
Monika Brown
Executive Pastry Sous Chef – Specializing in Specialty Cake Design & Decoration (Banquet & Wholesale)
View Bio
Monika was born, raised and educated in Poland where she earned her bachelor degree in Management and Marketing at West Pomeranian University of Technology. She moved to the United States in 2003, where she began her culinary adventure working at Chef Vola's, James Beard's award winning restaurant in Atlantic City.
While working as head baker at the restaurant, Monika started decorating cakes for her kids and family, and from what started as a hobby led to her dream career. She joined the ICON Team in 2018 as a cake decorator, and within 2 years she moved up her career path to Executive Pastry Sous Chef. Monika's main role is to oversee the bakery's production, create specialty cakes, and turn dream wedding cakes into reality.
In 2020 Monika and Luscious and Sweet Gourmet Bakery were featured in Flavor Magazine, and in 2022 she entered The Greatest Baker Competition, where she finished as runner up in her group.
Monika has over 10 years of experience in decorating and designing cakes, and is always looking to improve her skills and expand her pastry knowledge.
Coming Soon
Executive Pastry Sous Chef – Specializing in Restaurant & Retail
View Bio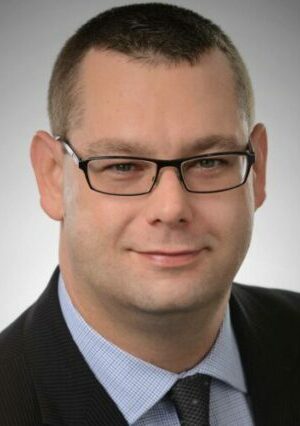 Josh Vreeland
Restaurant Manager – Gourmet
Lauren Palomo
Restaurant Manager
View Bio
Lauren started at Gourmet in 2019 as a Customer Service Representative. She has since moved into the Restaurant Manager position and continues to support both take out and restaurant operations. Since being at Gourmet, Lauren has decided to pursue a degree in the hospitality field and is currently attending Atlantic Cape Community College to continue her education and looks forward to her future with Icon Hospitality.
Chef Ryan McCabe
Executive Chef
View Bio
Ryan is a well-rounded Executive Chef with over 29 years of experience working in restaurants and resorts, both corporate and privately owned. He is a very self-driven individual with a fundamentally strong background in managing multiple operations of all sizes with a proven track record of success.  Ryan brings with him, a comprehensive knowledge of multiple types of cuisines and food service operations.  He studied at Johnson & Wales University, pursuing a food and beverage management degree.  He began his career working in fine dining restaurants in Cape May. He then moved on to working in some of Atlantic City's Casinos including Harrahs and Ocean Casino where he would work his way up to a Multi-Outlet Chef overseeing different restaurants specializing in various different types of cuisines.  He then worked for Exit Zero Hospitality as their Corporate Chef in Cape May.  He most recently worked for Green Eggs Café as part of their Administrative Team that oversees all operations of their restaurants. We are very excited to have him at Icon Hospitality and as The Executive Chef for The Carriage House.
Chairman
Michael Charlton
Board Members
Carmen Bannon, Area Director, Special Olympics
Alfred Scerni, Esquire, Parker McKay
Andrew D'Arcy, Esquire, D'Arcy Johnson Day
Patrick D'Arcy, Esquire, D'Arcy Johnson Day